For example a typical chocolate syrup that goes into making a glass of chocolate milk contains HIGH FRUCTOSE CORN SYRUP; WATER; COCOA; SUGAR; POTASSIUM SORBATE (PRESERVATIVE); SALT; MONO AND DIGLYCERIDES ; XANTHUM GUM; POLY SORBATE ; VANILLA ; ARTIFICIAL FLAVOR
Pick up a box of unsweetened cocoa powder and read the label:
It should say: 100% Cocoa powder (derived from Cacao beans)
All you need to do is mix cocoa powder (preferably organic raw cacao powder) in 3 tbsp of hot water for it to dissolve before putting it in a glass of milk. Add raw sugar or stevia for sweetness if desired.
One extra step can shield your kid from all the all the harmful chemicals that she is just going to consume with the unhealthy chocolate milk and provide her with the antioxidant boost of cacao powder.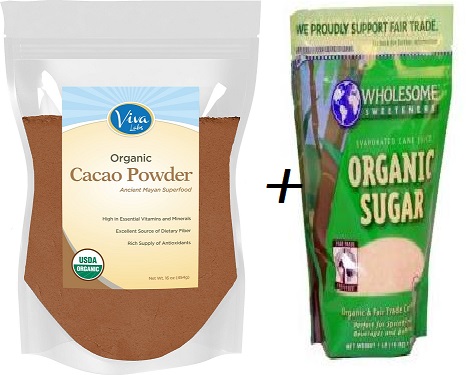 Tip: The no brainer solution to reading your food labels is to look for products with the least number of ingredients instead of a bunch of additives.

Related Articles:
Will you believe me if I told you that the reason you are getting a heart burn/acidity is because your stomach is not making enough acid?