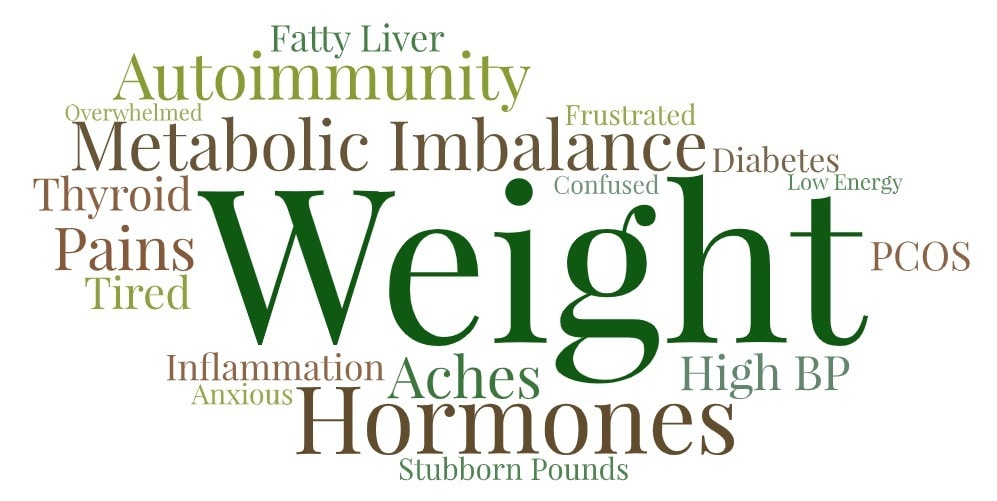 I hear this all the time. And let me tell you this is far from the truth. For most people, they have tried the traditional approach of eating less and exercising more in different versions or with different diets. That actually works against your metabolism creating a signal of stress in the body and stress hormones inturn signals the body to hold onto that fat. On the other hand metabolic reset works with you, not against you and so let Back2Basics Group Metabolic Reset Program be the last thing you try and get healthier. This is a transformative program not a diet!
Yes, I totally understand that life is busy. And so I will provide you with curated step by step guidance and directions so you are successful and do not have to figure this out on your own. I promise to support you with personalized, bite sized, digestible information. Time is going to fly by no matter what you do. Why not use it wisely to achieve the best metabolic health possible?
We live in an era of information overload where all the information is available at our fingertips. Yet we are not the healthiest; in fact statistics  show that we are the sickest. I want to offer a ray of hope here. This protocol has been tried and tested for years and be assured that it works to reset your metabolism in a healthier manner. 
Still curious?

Let me introduce the Back2Basics Group Metabolic Reset Program!
And to hear about the transformational power of this personalized metabolic optimization strategy, let's hear from other clients who not long ago was in the same boat as you...
Now you may be asking
"What's Included in the Program?"
The Back2Basics Metabolic Reset Program has been carefully curated to provide the most proven strategies
The next 10 weeks Group Metabolic Reset Program starts on Jan 18th, 2023 and
is only $997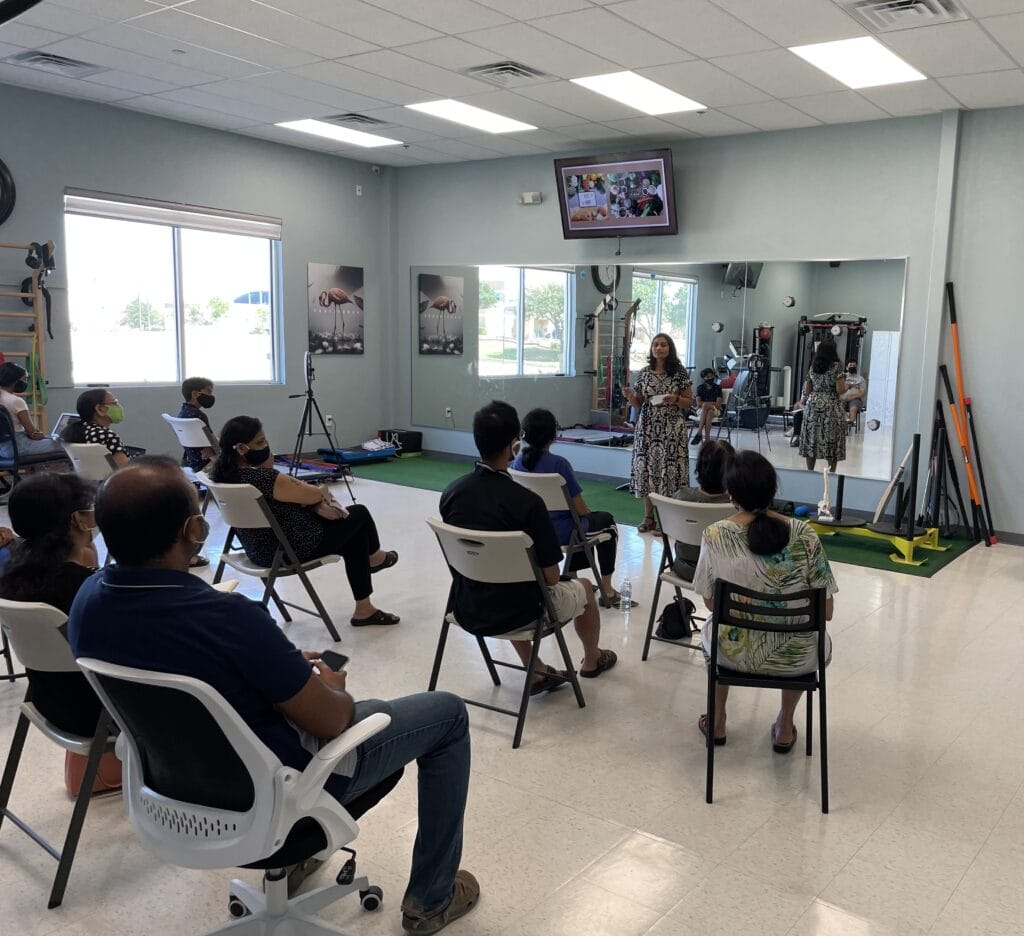 Coaching & Accountability
Simple & Easy To Follow Program
Simple and tasty recipes
Meal plans and healthy snacks
Tips to overcome weight-loss plateaus
Effective goal-setting and planning
Long term results
Accountability and support
Lots of other resources!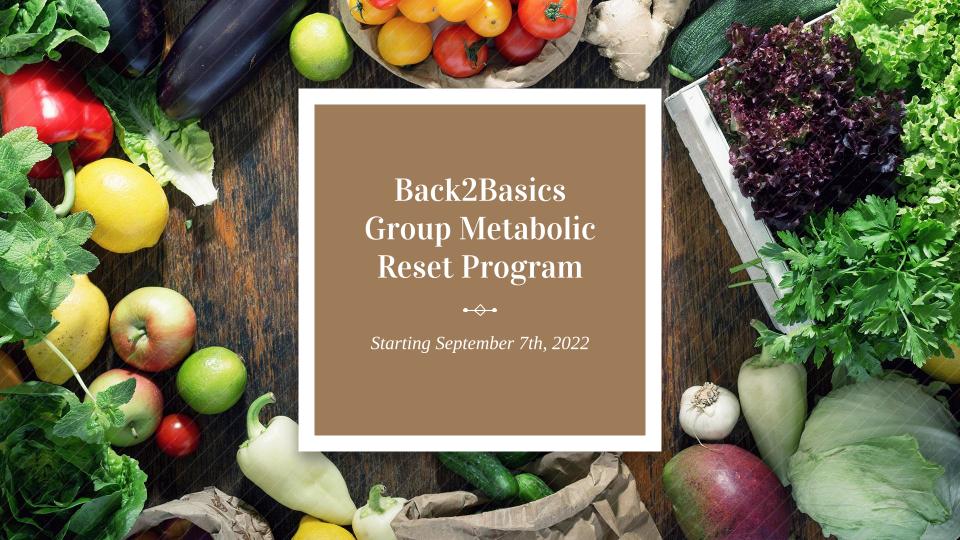 Microbiome & Hormone support
Dieting is often ineffective for individuals. Without addressing hormone imbalances, diets do more harm than good as adrenal and thyroid dysfunction often slows weight loss. 
Uniquely, this program focuses on more than the diet. The Group Metabolic Reset Program aims to improve holistic health from the gut to the hormones working at the HPA axis.
In this program, you will receive the benefits of both personalized 1:1 support and community encouragement.
Rather than struggling to change habits alone, you will be able to connect with others in the same program and get support to take action and improve your health. Community support has been proven to be one of the most important factors in health and longevity.
Having a group of peers with similar goals in the program will not only motivate you – it will hold you accountable. Join the GMRP program today to connect with like-minded, driven individuals on the path to good health and well-being.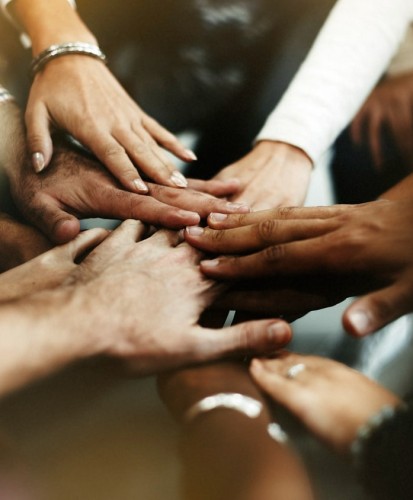 With my transformative Back2Basics Metabolic Reset Program (MRP), I work alongside you to empower you to make sustainable changes that fit your lifestyle and enable you to thrive. I promise you…more energy and superior metabolic health as a byproduct of MRP.
After working with so many patients I found that most traditional approaches focuses only on diet and exercise and that allows only some patients to lose weight, with few losing 5-10 lbs initially and then getting stuck. Eating all the right things didn't always allow them to reach their goal. Many were frustrated and struggling to stick to an exercise program.
I began to test the MRP and saw dramatic weight loss, improved energy, and improved sleep. Some patients lost up to 9 lbs in the first week! After only a few days on her protocol as you see in the testimonial above Freda no longer needed to take sleep medication, her prescription dosing halfed, along with much needed relief from chronic pain, and her weight literally started to melt off so much so that she had to go shop for new clothes! 
Let's work together to create a strategy that leads to
more energy, healthy weight loss, and even more confidence."
XOXO Niti