Fall is in the air and time for a warm cup of Pumpkin Spiced Latte.
And so let me share a recipe with you that will gift you energy, immunity, and focus this fall.
PUMPKIN SPICED ENERGY ELIXIR – A BLEND OF SOOTHING FLAVORS, WARMING SPICES, AND CALMING MEDICINAL MUSHROOMS.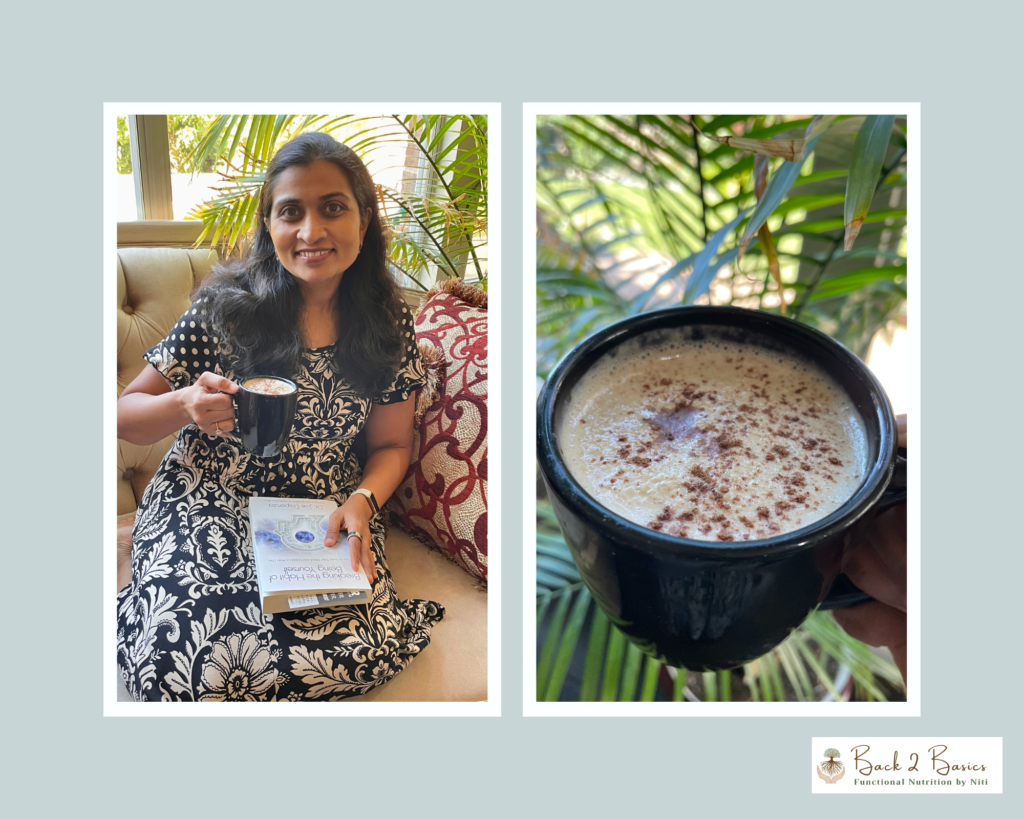 INGREDIENTS
1 Tbsp Organic Pumpkin Puree
1 tsp Pumpkin Spice
1 tsp Organic Vanilla extract
1 Tbsp Maple Syrup (or cane sugar) to taste
1/2 packet of OM Mushroom Morning Energy blend (made with medicinal mushrooms, vanilla chai extract, and organic oats)
1 Cup oats or almond milk
1 Tbsp Coconut whipped cream (optional)
Pumpkin spice or Cinnamon to garnish
INSTRUCTIONS
Heat milk on the stovetop, once warm add in pumpkin spice, pumpkin puree, vanilla extract, mushroom energy blend, and maple syrup. Heat it just enough, but don't boil.
Pour it into a cup, layer it with coconut whipped cream, and garnish it with powdered spice.
Serve and enjoy the warm elixir! You can also enjoy it cold!
This makes a great energizing drink for all age groups (caffeine free). One can use OM mushroom coffee blend for a caffeine version.
Peek into my Kitchen⬇️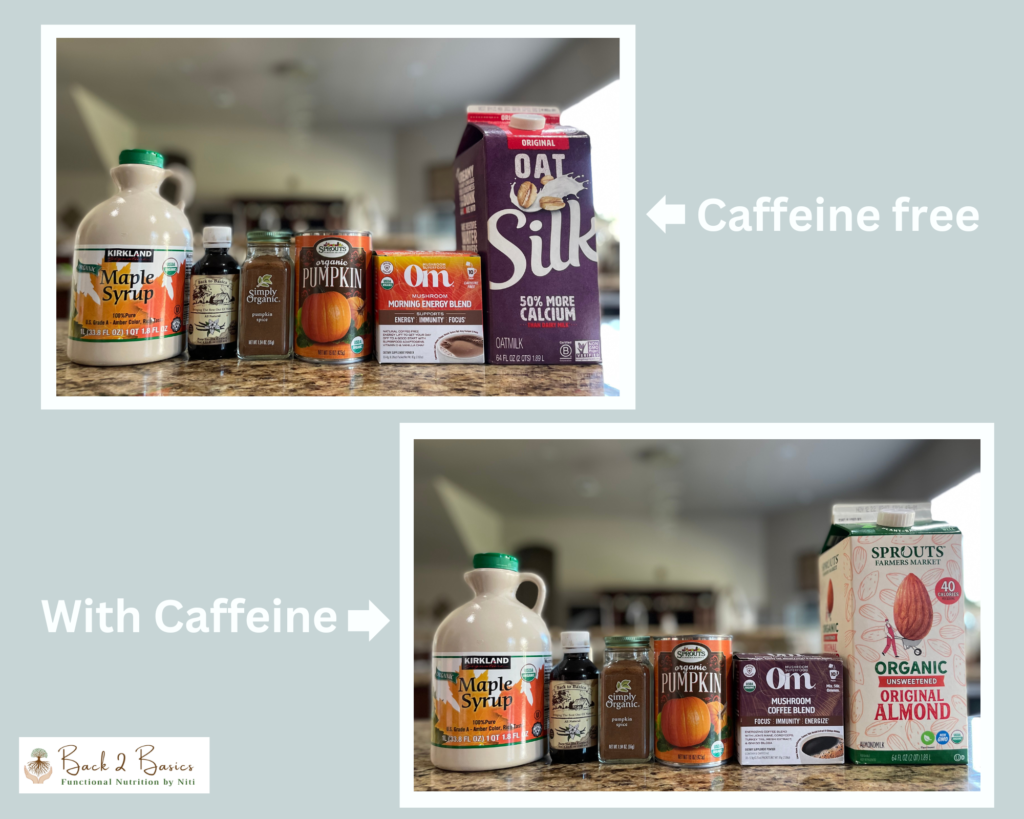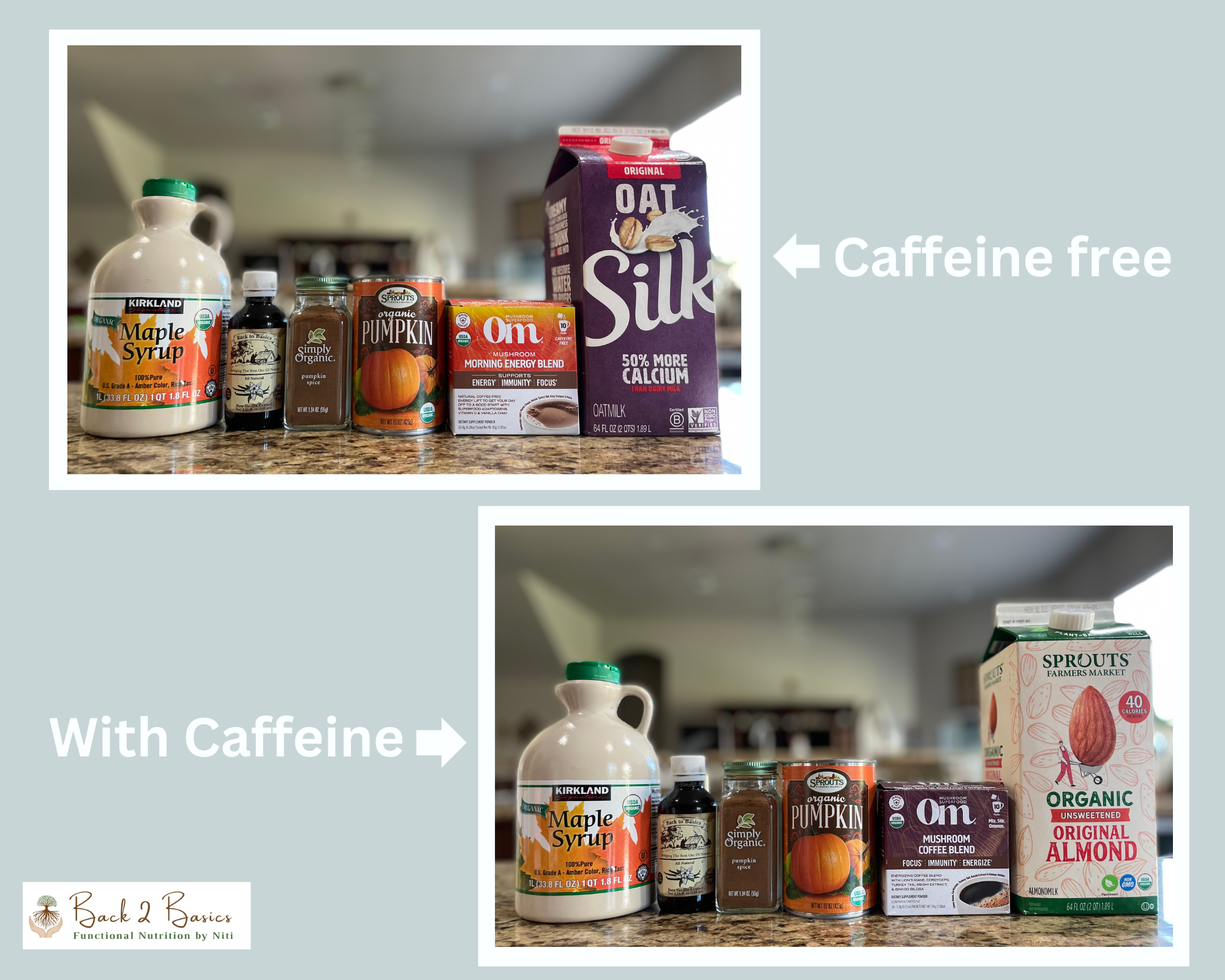 New to the world of medicinal mushrooms? Want to explore?
Gifting you health and vitality and sharing my online dispensary https://us.fullscript.com/protocols/back2basicsfxn-medicinal-mushrooms-dispensary
XOXO Niti
For more immune boosting reads and recipes check below:
Summary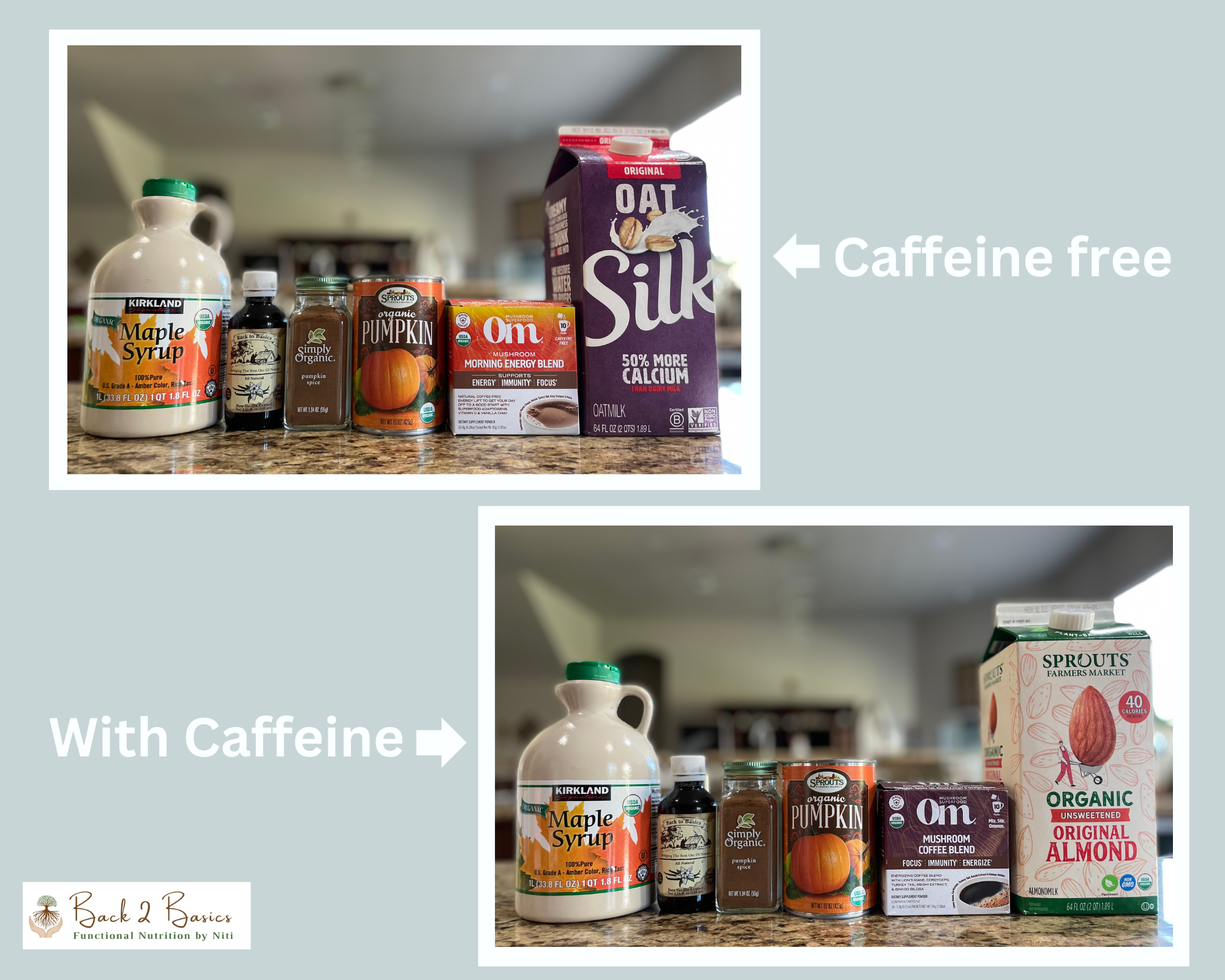 Peanut Butter Overnight Oats
Pumpkin Spiced Energy Elixir
Published On
2021-11-22
PT360M
PT3666M
5
Based on 1 Review(s)